Today everyone seems to be signed up for their fitness and weight-loss journey. People are way more tending to be on a diet that makes them healthy and fill their appetite as well. They are all rather more conscious about their food than their clothes and they should be because health is always worth it than your fashion skills. People have already started relying on snacks which helps to keep them on track and follow the diet plans quite well than before.
The dieticians say, "A balance of nutrition, hunger management, and activity" is all that keeps you going on the right track towards good health and fitness goals. You will see that by eating small, and yet healthy proportions in the right manner will keep your appetite full and energy level high. A nutrient-filled snack of about 120-200 calories is enough to keep you full throughout the day. it might take you some while to get on the track, but that's all how you can get it going. Don't miss to get on this track and let your body rock.
Fruits:
The best choice to make among all the kind of snacks, though everything has got its own importance fruits keep you fresh and enlightened all through the day and most preferred among the people. It's also easy to count on your calories when opting for the fruits without any measurements. Choose for yourself what you like the most and what suits your body but remember to maintain the proportion as too much of it won't let you be on the track. Here is a short list of preferable fruits along with their caloric count:
Mango (130 calories)
Apple (65 calories)
Banana (105 calories)
Pineapple (2 cups 150 calories)
Grapes (2 cups 180 calories)
Fresh Cherries (enjoy a bowl full for just under 100 calories)
Avocado Half (140 calories)
Raw Almonds:
A quarter cup of raw almonds is worth 160 calories to boost you up for the rest of your day. it has sufficient amount of proteins to keep you going and keep off the hunger-pangs. Other nuts are good as well but only a limited amount of them. Try not to add any salt, sugar, or any other additive such as honey. 160 calories a day is a nice, small proportion to fulfill your appetite.
Greek Yogurt:
It is best for those who want a low or no fat snack, around 140-180 calories per serving. It is right, creamy, and full of proteins and yet available in a variety of flavors. You can either change your flavor every next week. They can also be a better choice for the breakfast, but as a snack yogurt is perfect too. But before choosing a yogurt always check its nutrients and list of ingredients as some of them do contain fructose corn syrup or excess sugars.
Homemade Kale Chips:
Whenever you visit your grocery store, it is always recommended to pick up some kale and bring home. Say a big "No" to potato chips, kale chips are the best alternative to your hunger. They are light, slightly salted and crunchy that will be up to your flavor and taste. You can try other seasonings too.
Salad:
You can make a bowl of salad of about 200 calories by tossing all the greens you get in your kitchen. It can either be half n avocado, some chives, maybe some tomato, beans, or rather you can add some chicken to make an extra filling. You can switch to salads when you get tired of fruits or chips.
Veggies: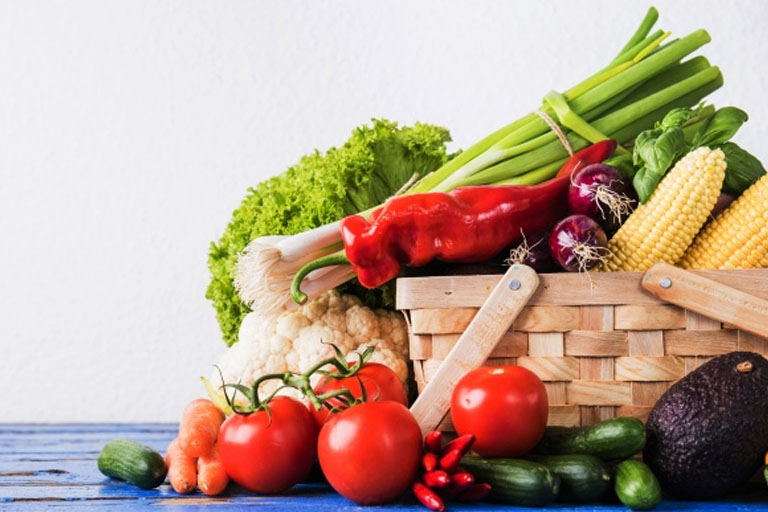 Who will be doubtful upon trying some veggies as they are incredibly great for your health and low-calorie? They are also great with your mid-meals and in-between the meals too. you can rely on plain vegetables with minimal dressing and avoid any extra ingredients that might put on some weight on you. You can keep making some changes to your snacks by adding or avoiding a few things, only you have the right sense what to eat and when to eat.
Cucumbers (45 calories)
Baby Carrots (4 calories each)
Cauliflower (25 calories/cup)
Bell Pepper (25 calories/each)
If you are trying to change the taste you may cook them on a lighter note. You can go for brussels sprouts or asparagus roasted with a bit of olive oil, salt, pepper, and garlic. It can make you a whole of a meal out of them. Another point to ponder while buying fruits or vegetables is that always go for organic food as they are least exposed to pesticides.
All of these snacks are a part of healthy diet and make a big impact on the way you feel, the whole day. You will feel it by yourself in your body. Consider a modest and nutritive breakfast along with some snacks and a healthy meal to keep your hunger away and fulfill all the requirements of the body. You can enjoy your delicious, well-rounded dinner that can delight you but stay low-key when it comes to calories.
©Doctor ASKY – All Rights Reserved