What is Alzheimer?
Alzheimer's disease is a neurological disorder in which death of brain cells occur thus causing a memory and cognitive loss. It is the most common type of dementia, accounting for almost 60 to 80 percent of the cases of dementia in the United States. In 2013, 6.8 million people in the U.S. had been diagnosed with dementia among which 5 million had a diagnosis of Alzheimer. The bad news is by 2050, the number tends to increase by double as one of the known cause is "Anxiety", another prevailing condition in the country.
Can anxiety be an early sign of Alzheimer's?
Since the abrupt development and advancement of technology, there is another fact to be realized that anxiety disorders have also taken an uplift, even all across the United States. It is thought that around 40 million adults each year get affected by this anxiety disorder. A new study suggests that older people who have anxiety problems may worsen the situation and are more likely to develop Alzheimer's disease.
Researchers found that these increasing symptoms of anxiety are associated with higher levels of beta-amyloid, which is a protein associated with Alzheimer's disease, in the brains of normal people though born with normal functioning protein.
Dr. Nancy Donovan, a geriatric psychiatrist at Brigham and Women's Hospital in Boston, MA, and his team revealed in their first study that their results showed that higher the symptoms of anxiety in an adult could result in early signs of Alzheimer when he may reach his old age.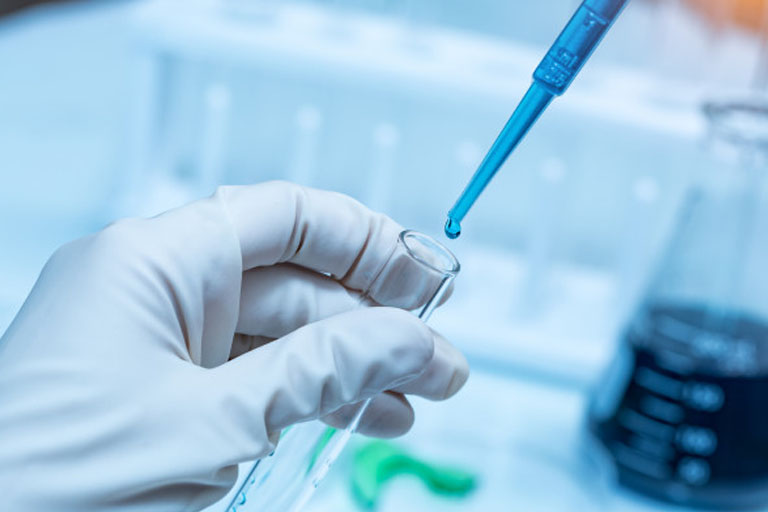 Their findings were recently published in The American Journal of Psychiatry.
Alzheimer's is a form of dementia (memory loss) that is characterized by problems associated with memory and thinking and also the behavioral changes.
According to another estimate, around 5.5 million people living in the U.S. have Alzheimer disease, among which 5.4 million people are over the age of 65.
Though the ultimate cause of Alzheimer's remains unclear till now, scientists believe that beta-amyloid has a key role in the very cause of this disease. This is a protein that can form "plaques" which have been found to block the nerve-to-nerve communication in the brains of people having Alzheimer's.
These plaques are basically a hallmark of this disease and research has suggested that an increase in beta-amyloid levels can occur up to 10 years prior to the onset of Alzheimer's symptoms.
According to a new study, anxiety plays a key role in increasing the levels of beta-amyloid among older adults which then triggers the disease by forming plaques.
Controlling Anxiety may slow down Alzheimer too:
According to previous studies anxiety and depression contribute to Alzheimer's since symptoms of these diseases show up quite early than does early stages of Alzheimer's.
Dr. Donovan and his colleagues in order to prove their study that whether or not beta-amyloid has any association with Alzheimer's took 270 adults. They were all individuals with normal cognitive brain functioning between age 62 to 90. They all underwent positron emission tomography as the study baseline and every year during the 5-years follow up of the study. The researchers were to find out the levels of beta-amyloid in their brains.
On the other hand, symptoms of anxiety and depression in these adults were assessed using the 30-item Geriatric Depression Scale.
The final results of the study revealed that adults who showed up an increase in their anxiety levels under 5 years of follow-up had respectively higher levels of beta-amyloid in their brains. The researchers thus say that worsening symptoms of anxiety may lead to early signs and symptoms of Alzheimer's disease.
"If further research substantiates anxiety as an early indicator, it would be important for not only identifying people early on with the disease but also, treating it and potentially slowing or preventing the disease process early on."
                                                    (Dr. Nancy Donovan)
The researchers feel an urge of further follow-up studies to determine whether an increase in anxiety symptoms in adults actually goes on to develop Alzheimer's.
Other Risk Factors contributing to Alzheimer's:
There are certain other unavoidable risk factors along with anxiety that certainly develop this condition which is as follow:
Aging
A Family History of Alzheimer's
Certain genes
Some modifiable factors that may help to combat the disease are as follow:
Daily exercise
Maintenance of a healthy cardiovascular system
Avoiding the risks of cardiovascular diseases, diabetes, high blood pressure, obesity, smoking etc.
Maintaining a healthy and balanced diet
Participating in lifelong learning and cognitive therapies
While some other studies say that staying mentally and socially busy may possibly reduce the risk of Alzheimer's.
Factors that aggravate the risks of Alzheimer's:
Ø    Severe or repeated traumatic brain injuries (TBI)
Ø    Exposure to environmental contaminants such as some toxic metals, pesticides, industrial chemicals etc.
To reduce the risks of TBI-related dementia, it is always important to wear a safety belt while traveling or wear a helmet when playing contact sports. It is also necessary to follow the health instructions and guidelines if an injury occurs and take rest until completely recovered.
A fact to be told, a moderate TBI (Traumatic brain injury )  tends to double the risk of dementia while a severe TBI increases the risk up to 4.5 times.
Well, still it is possible to reduce these risk factors but for anxiety, you must cope with your environment. It is necessary that you indulge yourself in healthy and social activities that keep you contended or hang out with your friends or family that can help you bring out of the depression or simply cut out the source of anxiety from your life. Go for the alternative as there are still many who seek your attention and care. And that will ultimately make you happy. Try to remain calm and satisfied instead of complaining all the time about the things that do not exist in your life. You can try for things but can't have all of it. So, if you don't want to see yourself as an Alzheimer's patient, which I hope and wish not, you must make your today happy and depression-free.
©Doctor ASKY – All Rights Reserved