What is depression?
Depression is a very common medical illness that affects an individual at least once in their lifetime. Depression is a major class of medicine which is split into many subcategories that explain the different kinds of depression. Depression affects how you feel and how you respond to certain situations. You will have no control over your mood and it will change swiftly from time to time without any reason.
Different people are affected differently and suffer from different symptoms from mild to severe. How you are affected depends upon the kind of depression that you are diagnosed with and how you handle it. Below are 11 surprising signs of depression that you might notice is a victim of depression.
Signs of depression
1.      You are in constant Pain
Pain and depression very much related. Almost 75 % of the victims of depression feel constant chronic pain. People experience headaches, stomachaches, migraines, pain in the neck and knees as well. If you feel like that you are in constant pain then there a lot of chances that you are suffering from depression.
2.      You have gained weight
Increased weight is one of the most common symptoms of depression. During depression, people tend to eat more due to changes in the hormones as well which leads to increased weight in a very short period of time.
3.      You have uncontrollable rage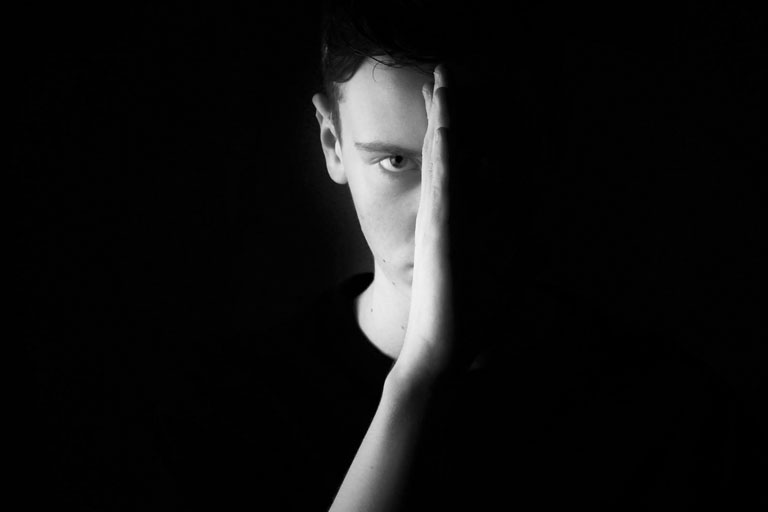 During the depression, you are most likely to have mood swings which affect how to respond to peoples actions. Rage is going to be your new normal because you will feel hatred towards everything. Responding to people with rage is going to be your way of handling the disorder.
4.      Excessive intake of alcohol
If you are a victim of depression then your regular single glass of wine is going to turn into a bottle because you are going to try everything that gets you out of pain and gets you into an unconscious state so that everything feels good again.
5.      Excessive use of social media
Individuals in the modern era, mostly teenagers when depressed will stick themselves to their computer and spends hours and hours on social media sites such as Facebook and Instagram. This sign is mostly noticed in youngsters.
6.      You feel empty and lost
This is one of the most common signs of depression. You will constantly feel alone and lost. There is going to be a feeling of emptiness inside you that will fill you up and make you feel hopeless and unhappy.
7.      You have blurred concentration
Depression makes you lose concentration. You will find it very difficult to focus on things. While working on something important you will start thinking about why everything in your life is so negative and will completely losing interest in what you were doing.
8.      You can't make decisions
Depression doesn't allow you to make decisions any more. You will find it very difficult to make decisions and figure out what is right and what is wrong with you. The strength of
9.      You are overwhelmed with guilt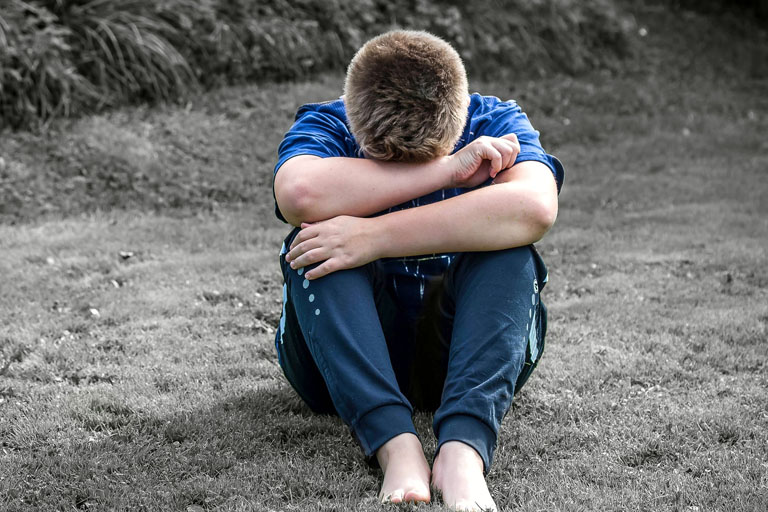 Guilt is something that eats you up from the inside. It is one of the most dangerous feelings. Depression makes you feel guilty about everything that is happening around you. This makes you feel bad about yourself and you blame yourself for everything.
10.  Disruptive sleep schedule
Sleep is a very important part of your everyday routine. Any disruptions in your sleep cycles can cause you to behave differently during your day. Depression leads to changes in your sleep which can affect your overall behaviour.
11.  Stop grooming yourself
People suffering from depression stop grooming themselves. They often forget to shower and brush their hair or change their clothes. Such individuals stop looking after themselves and fall into the constant state of despair.
There are a lot of other signs that you might observe in individuals suffering from depression but these are the most common ones. If you notice such signs in yourself or any of your loved ones please consult a professional as soon as possible before the symptoms worsen.
You can always contact us for help on Instagram by following us and sending us a message at : Doctor ASKY
©Doctor ASKY – All Rights Reserved